we want to tell you something special
here are some pieces of our lives, who one way or another have been clothed in the visual shell.
6 / 148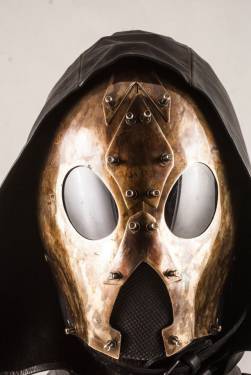 FEATURES AND MATERIALS:
Molded natural hard leather. Handmade brass details. Mask with removable part.
DIMENSIONS:
Wearable mask fits most adult head sizes. If you worry will it fit for you or not please measure your head and write to us with question.