GAS MASK FOR UKRAINE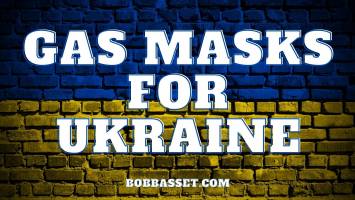 Millions of lives are at stake, and they need help.
Bob Basset AKA Serhiy Petrov is a Ukrainian artist who creates internationally acclaimed works of wearable art in a genre known as Technoromanticism. His work has appeared in the pages of Vogue, in TV and film, and has been worn by numerous celebrities around the world. Right now he is in Ukraine, working to raise money to help the brave men and women trying to defend their country. For this endeavor, he has partnered with Kyrylo Kyslyakov, renowned event producer and co owner of Barman Dictat, one of the top bars in Ukraine. Together, they hope to raise money to help supply Ukrainian soldiers with gas masks due to the impending threat of Russian chemical weapons.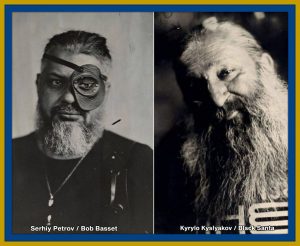 As you are no doubt already aware, on February 24, Russia began an unprovoked invasion of Ukraine, and has shown little hesitation in
attacking civilian populations. Countless noncombatants, including the elderly, women, and children, have been killed by Russian forces, alongside Russian bombing and missile attacks targeting churches, hospitals, and schools. It is increasingly clear that no one in Ukraine is safe from Russian aggression, and the Ukrainian people are fighting not only for freedom and democracy, but for their very survival. Millions of lives are at stake, and they need help.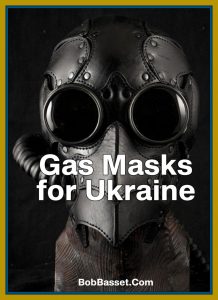 The Russian military has already demonstrated that it has no qualms about using chemical weapons (it previously used them in Syria) and there is a high risk of Russia using them in Ukraine. Because of this very serious danger, Basset and Kyslyakov are attempting to raise funding to purchase gas masks, which they will then donate to the Ukrainian armed forces to help protect Ukraine's defenders in the event of Russian chemical attacks. Their initial goal is $10,000. We hope that you can help them in aiding the brave men and women fighting to defend Ukraine and its people.
If you wish to donate to help Ukraine, here are the details:
If you wish to donate via Crypto:
BTC: bc1qtk8v6n7jfz7d2ns0s953kcx208mphl0nqqhny7
ETH: 0x7d7b0d693af6dafd97f759bd774786c76d2e882f
USDT: 0xa1a99bf3482a9fcd4b4d703f0019ea51db163a49
If you wish to donate via Paypal:
k4431282@gmail.com
If you want to make a donation by bank transfer:
Sergey Petrov – monobank
5375414131471897
Kirill Kislyakov – East bank
5235020700662194