Bob Basset's masks appeared in "Flames" music video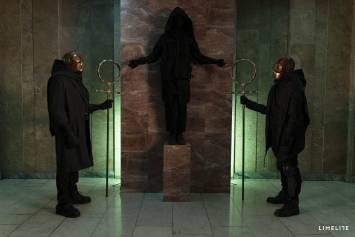 Bob Basset art studio create masks for the new R3HAB & ZAYN & Jungleboi video.
Bob Basset helped create images for the Flames music video – a new R3HAB & ZAYN & Jungleboi collaboration.
The single by R3HAB & ZAYN & Jungleboi has already been described as "fiery" and tipped to enjoy no smaller success than Dusk till Dawn, with its over a billion views.
The Flames video was shot on October 31 and November 1 in Kyiv, Ukraine. Locations included the Vernadsky National Library and the unfinished new Darnytsia railway terminal complex. The video was co-directed by Frank Borin and his wife Ivanna. Frank is one of the top music video directors, whose track record includes work with Robert Zemeckis, Steven Spielberg, Red Hot Chili Peppers, Eminem, Duran Duran, Backstreet Boys, and Bon Jovi.
Masks made by Bob Basset also feature in the Flames. The two masks – Steam Vibes and Loudspeaker Master – are made of leather with brass decorations and became expressive features of the guards' images.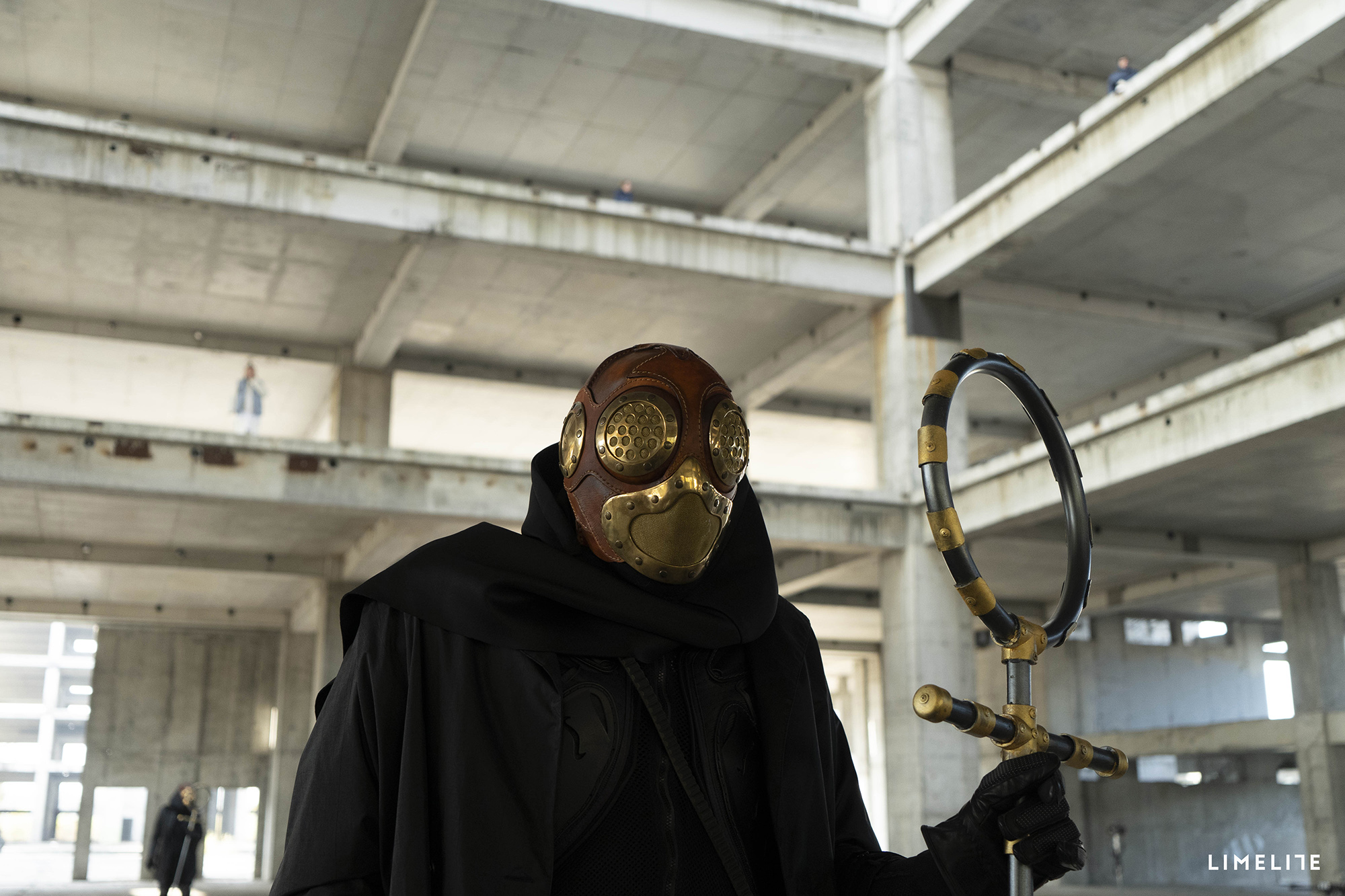 "When we met in Kyiv, Frank told me that he had heard about our masks for some time from his Los Angeles friends. He looked at our work and decided it would be great to work with Bob Basset," co-founder of the studio, artist Sergey Petrov, describes their first meeting. "But what is most valuable and important for us is that when he saw them himself, touched and saw the masks through the camera,  – he was satisfied."
Frank Borin says that he enjoyed working with Bob Basset, in fact, he had no doubts about results – after all, the masks had already appeared in many other star videos: Rock N Roll by Avril Lavigne, Korn, Otep and Tantric, in the movie Metallica: Through the Never, while Slipknot Sid Wilson has performed and made videos in Bob Basset masks for almost 7 years. 
Sergey Petrov, artist and co-founder of Bob Basset studio: "Of course, we are always happy to work with world stars, but honestly, it does not surprise us anymore. It's like the time when Ridley Scott's production crew insisted that only our masks had to be in his film Parallel Lines. But what is especially satisfying — both production, artists, and choreographer — they are all Ukrainians. This means that we work absolutely at the global level."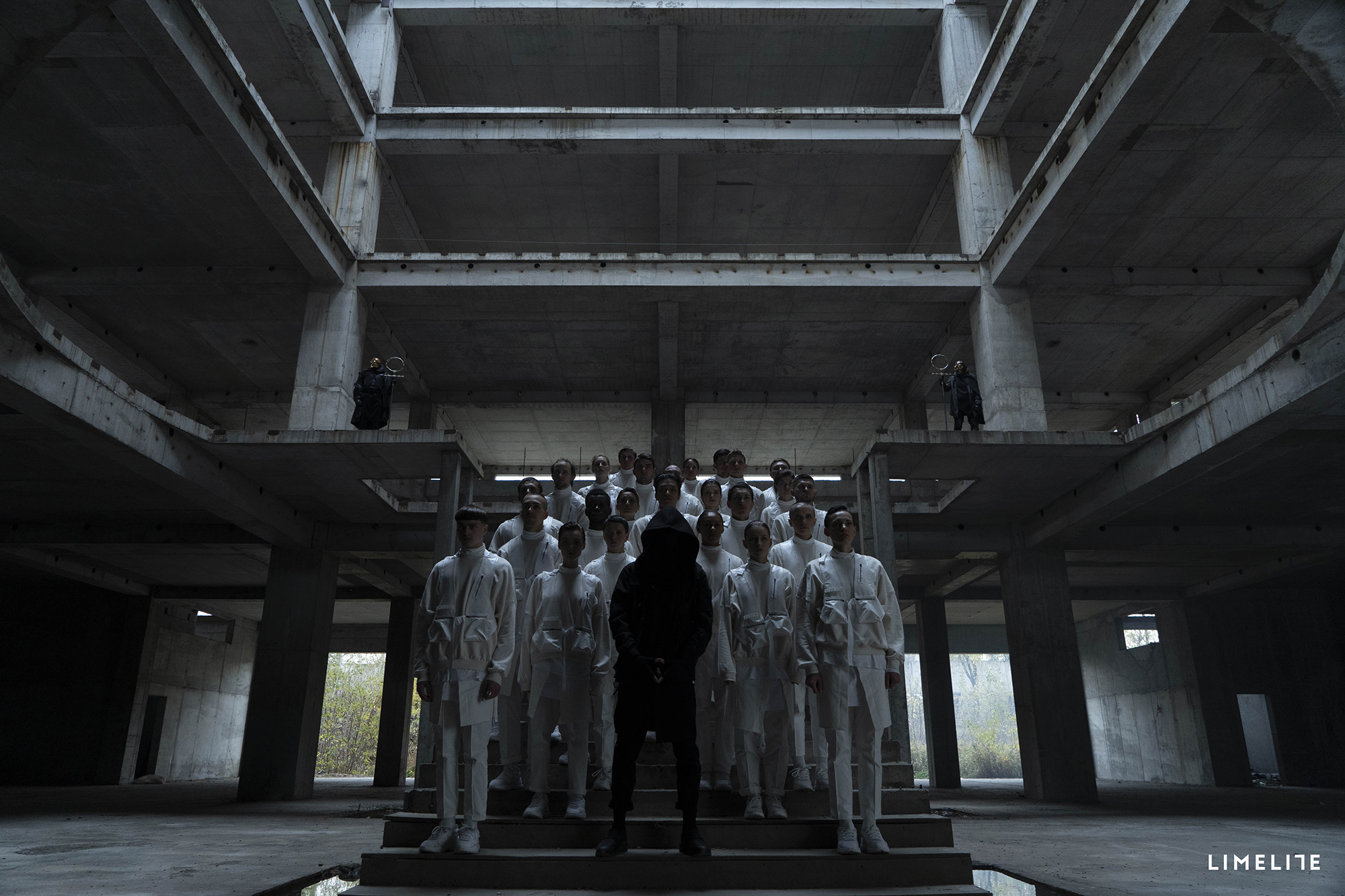 Photo: Edwin Novak