Beissoul & Einius and Bob Basset in "Rooftop"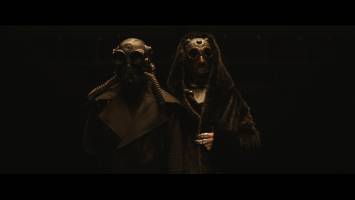 The Lithuanian electrofashion duo Beissoul & Einius presented their new music video "Rooftop".
We are pleased to share with you Beissoul & Einius ' new music video "Rooftop". This is our second collaboration with the Lithuanian electrofashion duo and we are very happy with it.
You can see Bob Basset 's masks from the video at the "Objects" exhibition in Kharkiv which opens in the ЕрмиловЦентр on September 14.